CHEM NEP Competencies
GCAP CHEMNEP Competencies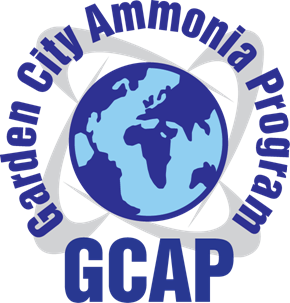 Prerequisites: PSM/RMP course or 2 years PSM/RMP Experience
National Emphasis Program (NEP)
Chemical National Emphasis Program (CHEMNEP)
Description:
NEP course has been developed for the need of understanding OSHA's regulations regarding 1910.119.  It was developed for the petroleum industry after numerous accidents in recent past including the BP explosion in Texas that was also investigated by the CSB (Chemical Safety Board).  Programmed inspections for ammonia and other HHC's have taken place in Region I, VII and X for the year 2009, 2010, and 2011.  CHEM NEP is nation wide as of November 2011 including state plans having to adopt.
Direction:
Purpose:  To understand and describe the policies and procedures that will take place with a NEP inspection.  The NEP is designed to reduce or eliminate the workplace hazards associated with the catastrophic release of highly hazardous chemicals.
Emphasis on Implementation over Documentation:  "Based on past OSHA inspection history at refineries and large chemical plants, OSHA has typically found that these employers have extensive written documentation related to process safety management, but the implementation of the written documentation has been inadequate.   Therefore, CSHO's should focus on the implementation of the various PSM elements and ensure that employers do what they have committed to do in their PSM documentation." Osha.gov
Course Outline:
Definitions and Acronyms
Inspection Resources
Inspection Process: Refinery and Chemical
Inspection Procedures
Inspection Results
Refinery
Pilot NEP
CHEMNEP
Documentation to be Requested
PSM overview
PPE
Walk around visit
Selection of Components
Compliance Guidance
NEP Citations
Narratives
IB's
Static List of Inspection Questions from Refinery NEP
Management of Change
Relief Systems
Relief System Designs
Relief System Standards
Compressors
Vessels
Piping
Operating Procedures
Normal Operations
Emergency Operations
Emergency Shutdown
Normal Startup
Normal Shutdown
Start up following a turnaround
Process Hazard Analyst
Incident Investigation
Compliance Audits
Facility Siting
Human Factors
Employee Participation
P&ID Verification
Contractor Safety
Safe work Practices
Pre Start up Safety Review
Hot work Permits
Incident Investigation reports
Emergency Planning and Response
Course Book:
GCAP created their own NEP book in 2010 and has evolved every class we teach due to more information being available to the industry regarding this emphasis.  The book is a fifteen chapter index.
Chapter 1
OSHA NEP Overview
Power Point Prepared by George Yoksas whom is the area director of Milwaukee area office
Chapter 2
OSHA PSM Resources
Chapter 3
PSM CFR 1910.119
Preamble to the Final Rule – Chapter "C"
Chapter 4
Chemical NEP, Directive Number 10-05
Chemical NEP, CPL 03-00-014
Power Point Jim Lay: OSHA Directorate of Enforcement Programs
Chapter 5
Refinery NEP Inspections
Outline for OSHA Inspections
GCAP took every question, related it to ammonia and reference particular RAGAGEP that could affect our industry regarding these questions.
Chapter 6
Saving Lives and Transforming Workplaces
Chapter 7
Refinery NEP Inspection Results
Chapter 8
OSHA Refinery NEP Slides
Chapter 9
Ammonia Operator Training Requirements
IIAR Guidelines
GCAP Reference to the IIAR Guidelines
Chapter 10
Operator Questions
Chapter 11
OSHA Field Operation Manual (FOM)
Chapter 12
OSHA and EPA Citations
Chapter 13
OSHA and EPA Press Releases
Chapter 14
ANSI/IIAR 2, 2008 Addendum A
Chapter 15
Handouts
Garden City Ammonia Program
2405 E. Fulton Plaza
Garden City , KS 67846
620-271-0037
620-271-0484 FAX
ammonia@pld.com
www.AmmoniaTraining.com
www.BoilerLicense.com
www.GcapCoolCast.com