Continually Meeting Industry Needs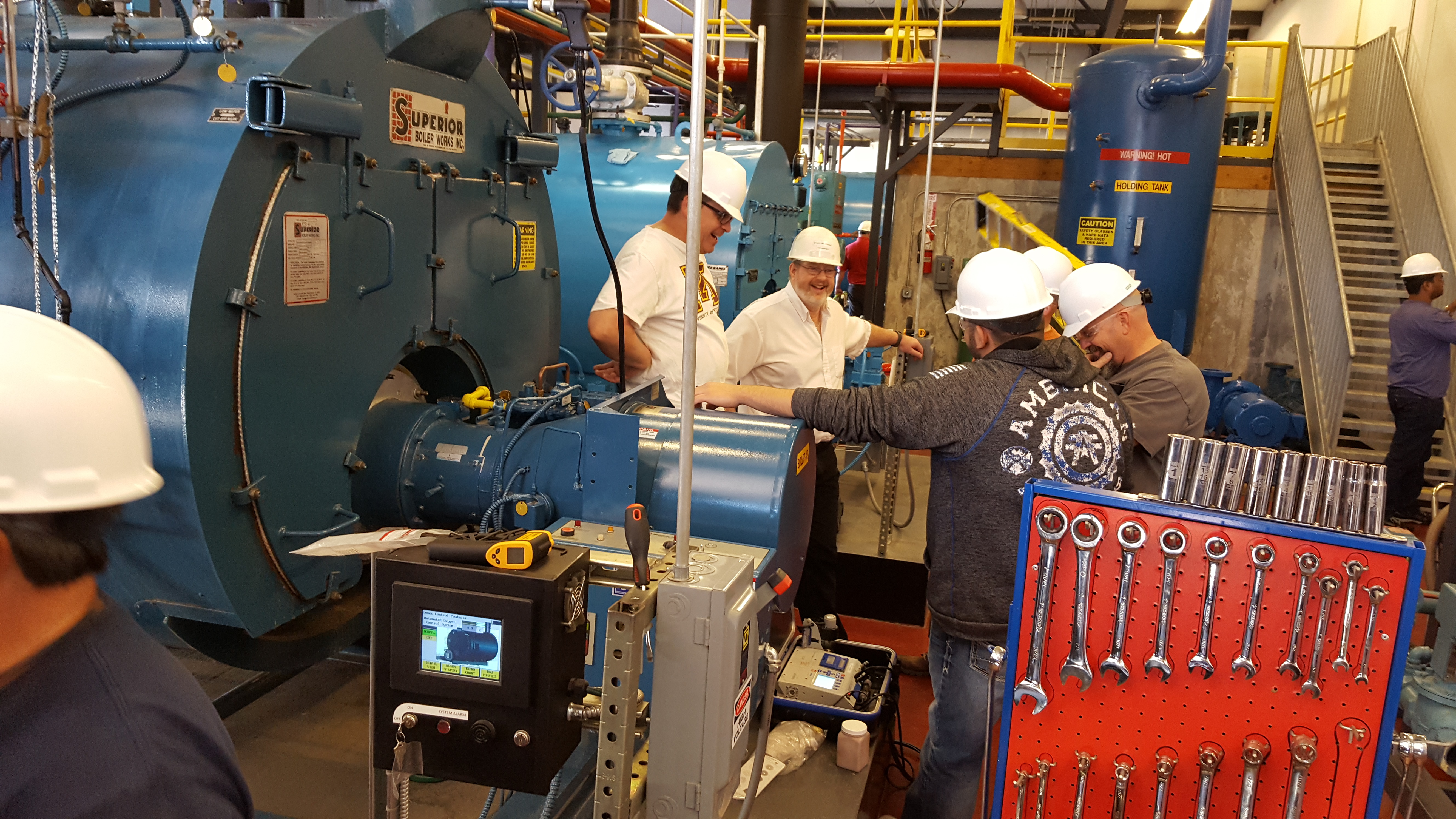 The Boiler 2 class at the Garden City Ammonia Program Technical School, just wrapped up, and was a great success. Every technician in the class had the chance to perform combustion analysis and burner tuning, on multiple burners, installed in the GCAP boiler lab. Everyone loved the technical presentations, but the hands on work in the boiler lab, was the highlight of the week, according to the class evaluations performed by the students. Class evaluations are performed after every GCAP class. The GCAP philosophy of teaching boiler operation theory, with lectures in the classroom, and then going out into our live boiler lab for hands on demonstrations, is what sets GCAP apart from other technical schools. We had an absolute blast taking the burners apart, removing the linkage, putting everything back together, and then recommissioning the burners. Great fun was had by all.
I would like to take this opportunity to thank Mr. Bruce McDonald, the technical and applications manager for Weishaupt Burner America, for his technical support in the lab and the classroom. Bruce is a master technician, who brings a level of expertise to the class that is truly amazing. Steve, Jim, and Bruce spent a considerable amount of time answering questions by students that were site specific to their jobs back at their plant. Thank you Bruce!
I would also like to thank Ecom Inc. for their very generous donation of combustion analyzers for use in the class. The GCAP boiler lab has five boilers in it, and thanks to Ecom Inc., we were able to hook up an analyzer to each boiler. This was a large class so it was really great to be able to split up into groups of five and rotate them through each burner. Not to mention that we have five different burner manufacturers represented in the GCAP boiler lab. Thank you Ecom Inc. for your support!
The GCAP boiler 2 class is one that every boiler operator would love to attend for the technical instruction, as well as, the best hands on training in the business. The next boiler 2 class is scheduled for April 2017, so if you would like to attend, they fill up really quickly. Also, GCAP will be making a big announcement soon concerning the boiler division, so stay tuned.