Understanding Industrial Refrigeration from the Inside Out: 4th Edition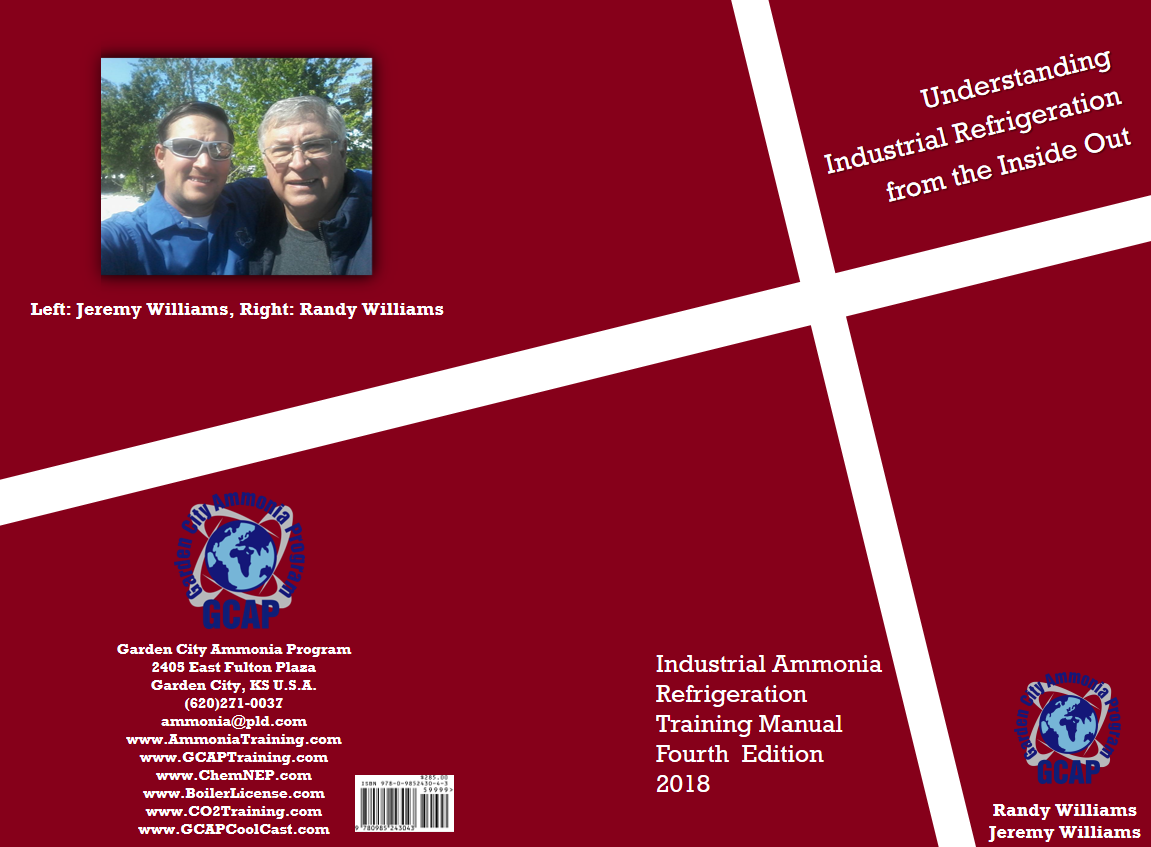 GCAP has just published the 4th edition of "Understanding Industrial Refrigeration from the Inside Out" to continue providing the best possible material for education in the ammonia refrigeration field. If you would like a copy of the new edition give the office a call @ 620.271.0037. It is sold for $285. If you take the ammonia operator 1 class this is the book used in that training seminar.
More information on the text is available at this link
If you had the opportunity to take the corresponding course with this book, please feel lucky because there are thousands of uneducated and unqualified people in the world that will never get that chance. Go back and share what you have learned and try to train the people whom you work around. Remember, your system is only as safe as the weakest operator/mechanic working on or around the system that is left alone. We challenge you to educate yourself and not rely on your employer to force education on you. Remember, cream floats float to the top and there is no chance of promotion within business unless you are replaceable. The only way to be replaceable is to train the people around so they can take over your duties and you can move on other aspects of the business.
"Never confuse education with intelligence." –Unknown
Garden City Ammonia Program (GCAP) is always available for you as a resource. If you have steam boilers, other industrial refrigeration systems such as CO2, focus on government compliance and safety, or would like to learn more about best practices within the industries we have a class for you. Give us a call today to find out.