Understanding Industrial Refrigeration From the Inside Out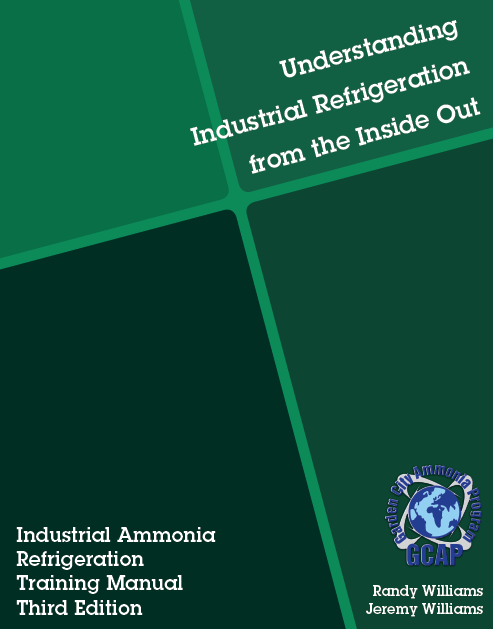 Understanding Industrial Refrigeration from the Inside Out
This text is now for sale.  Please contact Kristen De La Pena of GCAP at 620.271.0037 or ammonia@pld.com
$285.00 plus taxes and shipping.  This book can also be received by taking GCAP's Ammonia Operator I Course.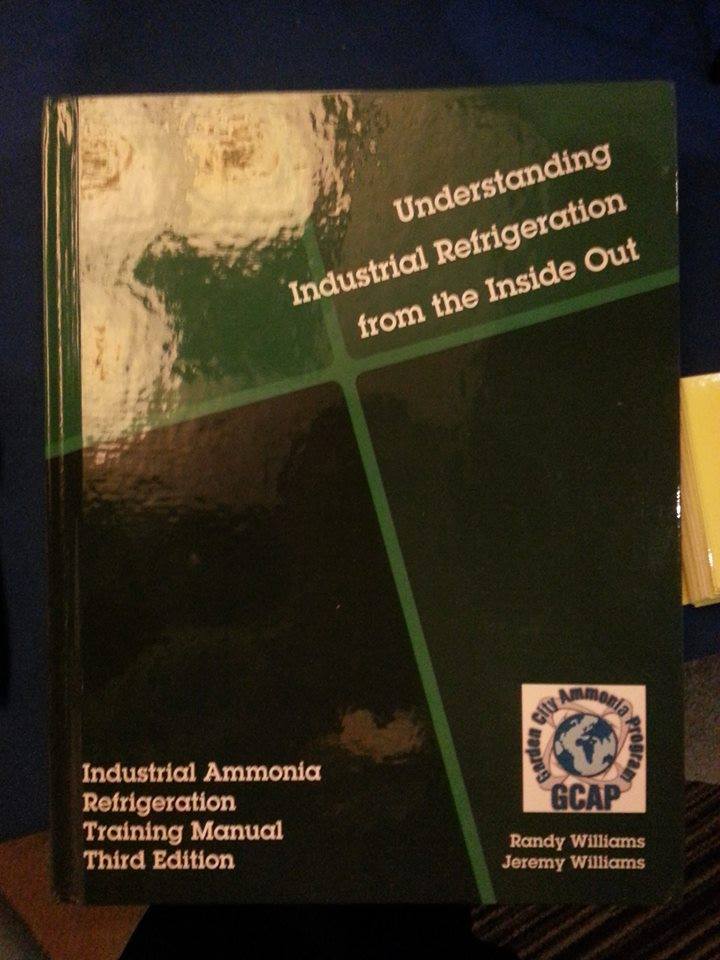 June 2, 2014 GCAP revealed their new Ammonia Operator I Book titled "Understanding Industrial Refrigeration from the Inside Out".  Authors Randy Williams, and Jeremy Williams
This is a 14 Chapter text of what an operator/technician needs to knows learning how to the see the refrigeration from the inside out.  The book has been copyrighted, and filed with the Library of Congress for a specific ISBN number.  If you have taken GCAP PSM/RMP course and seen the quality of that book, this will be of equal.  For a full detailed outline of the book Click Here.
Chapter 1: Getting Started

Chapter 2: Process Safety Management

Chapter 3: What You Need To Know About Ammonia

Chapter 4: Basic Electricity

Chapter 5: Foundation

Chapter 6: Heat Transfer

Chapter 7: Seeing Refrigeration From The Inside Out

Chapter 8: Four Steps Of Refrigeration

Chapter 9: Liquid Feeds

Chapter 10: Compressor Applications

Chapter 11: Condensers

Chapter 12: Different Systems

Chapter 13: Practice Exam

Chapter 14: Common Acronyms and Definitions